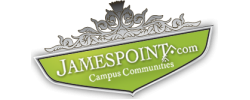 Reveille Ranch
Be sure and check out our specials! When looking for apartments near Texas A&M or apartments near Blinn College, there's only one choice for luxury student living: Reveille Ranch Apartments! When looking for a place to live, convenience and a good time are at the top of the list. We are located near shopping, restaurants, the Northgate area and more, all while being just minutes from campus. In terms of fun, we have a game room, resort-style pool, sand volleyball court, basketball court, community events, and more! With amenities ranging from our resort-style pool and sand volleyball court to free expanded cable with HBO and fast free internet, our fully furnished apartments offer the best Texas A&M off campus housing around. As a three time winner of "Best of the Brazos Valley", Reveille Ranch is the benchmark for student housing today. At Reveille Ranch, you will not only find a great apartment, but a community where you will find it easy to build memories and friendships that will last a lifetime.
Your Review
Submit a Review

Resident Reviews
Good Place to Live
|

Recommended: Yes
Home away from Home |Recommended: YesI have been calling this home for the past year and a half. It's a very nice community and it's quite. The office staff have always been very helpful and professional.
Great place|Recommended: YesI'm leaving because I'm moving in with some relatives of mine.
Home away from home|Recommended: YesGreat place to live
Very pleasant student living experience|Recommended: YesThe staff is kind and helpful. I have enjoyed living here, and have almost no complaints. Noise has been the only issue, although it is expected living in student apartments and out of the control of the apartment. The units are nice and clean, and easy to decorate to make more personal and homey. The maintenance is always handled in a timely manner, usually the same or next day after I file a request.
Home sweet home|Recommended: YesI really like this apartment it is really nice, i love the convenience of furniture is already there. Especially the washer and dryer it is extremely nice. I would recommend anyone who is looking for a place to come here.
Great place|Recommended: YesReveille Ranch is one of the few place that comes furnished and has utilities payed with the same rent payment which is very convenient. Moreover, the location is close to campus which is a plus for a college student.
Comfortable Living Space close to Stores and Entertainment|Recommended: YesIf you're looking for a place with all of the essentials, Reveille is the place for you. The office and maintenance staff are really responsive and friendly. I feel comfortable where I live. I don't really have any complaints other than the breezeways get kinda messy sometimes. I wish they would power wash the buildings more. The trash valet is very convenient and rent is affordable. I'd continue living here lease again if I were to stay in College Station.
I like it|Recommended: YesIt's a really calm and quiet environment.
Good place for students to live, close to campus and afforable|Recommended: YesI really like living here because we are on a bus route which makes it easy and convenient to get to campus. We have good facilities like our gym and pool that are fun places to distract ourselves from the craziness of school. The rooms are a good size and being furnished makes it so much easier to move in. Overall, it is affordable and comfortable living close to campus a great option for all Texas A M and Blinn students.
Well kept |Recommended: YesThe apartment grounds are well kept and I have never had a problem finding parking. When the apartment has had a problem, maintenance was there the next day and it was fixed.
Mediocre to good apartment complex|Recommended: YesIn general, the complex is pretty good. I have a few issues but most of them are minimal or on a case by case basis. For example, I hear dogs barking at all hours of the night, even though this is a pet free housing area. One night there was a party going on from like 8 to 11 and the DJ was blaring his music. Normally the parties aren't too disruptive but it wasn't bad. There are some idiots that live here as well. They allow their car alarms to go off for an extended period of time throughout the night. There is always some fool who revs his engine at like 2 A.M. Considering a negative and a positive One night at 10 P.M. there were some tenets playing paintball like this was a damn amusement park. I called the office the next day, and they handed the situation promptly. I was extremely pleased, and no one played anymore. The parking lot always has availability, but I have to park very far away. Its always full and not everyone has permits posted. The maintenance crew is SPECTACULAR Every issue that I've ever had has been resolved within 1 business day at least I think so . Some of my fixtures have leaked, creaked and squeaked, so thats another annoyance. Its pretty good for the price, but I'd hope that the office reads my reviews and takes it into consideration.
Great experience|Recommended: YesI lived in Reveille Ranch per 7 months and was great to me. My apartment was 2b 2b and the quality about furniture was good. About people that work at the office always helped me when I needed. So, I think the price for a short lease was good too.
Living here has been a great experience |Recommended: YesI have loved living here for the past 3 years Location is perfect, everyone is so nice, and pool is great The only negatives I have are about the people I've had above me being too loud.
It's great |Recommended: YesI wish it was easier to walk around it's almost more convenient to drive to the front and back.
The views and opinions expressed herein are solely those of the original authors and other contributors. These views do not reflect the views of Reveille Ranch, its owners, managers, agents, employees or content providers. No representation or warranty, express or implied, is made or given by Reveille Ranch, its owners, managers, agents, employees or content providers regarding safety, accuracy, completeness or suitability of the information or material expressed herein for any particular purpose