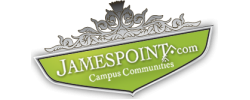 Reveille Ranch
Be sure and check out our specials! When looking for apartments near Texas A&M or apartments near Blinn College, there's only one choice for luxury student living: Reveille Ranch Apartments! When looking for a place to live, convenience and a good time are at the top of the list. We are located near shopping, restaurants, the Northgate area and more, all while being just minutes from campus. In terms of fun, we have a game room, resort-style pool, sand volleyball court, basketball court, community events, and more! With amenities ranging from our resort-style pool and sand volleyball court to free expanded cable with HBO and fast free internet, our fully furnished apartments offer the best Texas A&M off campus housing around. As a three time winner of "Best of the Brazos Valley", Reveille Ranch is the benchmark for student housing today. At Reveille Ranch, you will not only find a great apartment, but a community where you will find it easy to build memories and friendships that will last a lifetime.
Your Review
Submit a Review

Resident Reviews
Nice and welcoming overall, but could use some ground cleaning.
|

Recommended: Yes
Nice College Apartment|Recommended: YesNo Complaints
Reveille Ranch is a great place to live. |Recommended: YesFast turnaround on maintenance request. Overall, good place to live.
Good Enough To Stay For 5 Years|Recommended: YesI will say that one of the biggest reasons that I did not leave is because I did not want to lose the personal bathroom in each bedroom as well as not wanting to move all of my stuff. Here's my explanation on each ranking Criteria Parking - 5 5 - Only once, did I have to park at a different building because I'm guessing someone was throwing a party that night. Noise - 5 5 - These are some of the best sound proof walls I've experienced. A roommate and I wanted to test it, blasted music, went outside, and we could barely hear the music when the door was closed. Grounds - 5 5 - The grounds get mowed weekly, watered daily, and always stay well groomed. Construction - 5 5 - I, personally, haven't had any problem with the construction. They have replaced the roofs of the buildings, repainted the parking lots, pressure washed the sidewalks, and most of the furniture was in good condition when I first got here. Maintenance - 5 5 - Let me first say I that personally know some of the maintenance crew, so I can go to them personally when I have a problem. Some problems I've had were broke AC and broken dish washer which were replaced within 48 hours when directly brought up to the people I know. Staff - 4 5 - As far as knowledge of the facility goes, the staff seems to know the answers to any question. Also, I always enjoy when they have game night, breakfast, or other special events with the staff being apart of it. Now for not giving it a perfect score, as stated above regarding to the maintenance, things get done when I talk directly to the people I know, but not so much if I go threw the front office. I have placed a maintenance request multiple times and not had anything fixed for about a month until I talked to those I know. He ends up telling me that he was never notified but if I were to request again, he was personally ask for it. That and lately, getting mail has been a slight problem when Amazon says they have delivered but the staff says it's not there and didn't want to look anywhere else. I ended up moved a few boxes around to find it, but that is also a rare case over the time I have been here. Overall - 5 5 - Compared to other apartments, Reveille Ranch is on the of the cheapest when getting furniture, personal bathrooms, washer, and dryer. On a side note, some of my favorite features are the personal bathrooms, washer, dryer, sound proof walls, and maintenance crew. What I don't like as much is the lack of bath tub option understanding it's to save space , not being able to have pets something that's out of my control , and it used to be having to pay for electricity from a separate place not it gets added to my rent, which I like .
Definitely would recommend|Recommended: YesReveille Ranch has a great location, is well furnished, and affordable. There is ample visitor parking and a nice pool and study area. It has all the amenities that you'd need.
It was great|Recommended: YesGreat apartment and internet. Workout room needs work.
Good quality for the price you pay|Recommended: YesThe community is really chill. There's always something going on at the club house but it's not like it's mandatory to go. Design and upkeep is just fine, however you can hear everything your neighbors do, especially those above and below you. Staff and maintenance have always been extremely helpful and friendly in my experience. Location is also great because its close to everything but not too close.
Above and Beyond|Recommended: YesI just wanted to acknowledge that Belinda Sustaita-Perez went above and beyond to make things right for me. I had never truly been given a clear explanation of the portal, electric bill, etc. and how it works on a monthly basis to make sure that there are not any late payments. She definitely went out of her way to make that happen and was so friendly and considerate while she was doing it. I wanted to thank her and let her know how great it was to work with her. I appreciate it. Thank you.
Great and affordable |Recommended: YesReveille Ranch is a great and affordable place to live in Bryan College Station. The rooms are spacious, having your own bathroom is great, and the living room kitchen area has everything it needs while attending college. The grounds are always kept clean and look really nice. Noises from other apartments are rarely heard through the walls, and maintenance fixes any issues with the apartments pretty quickly, especially if it's an emergency.
It's been a nice place to live.|Recommended: YesLow utility bills, convenient location to Mays Business School.
Good |Recommended: YesIt's simply a place where I sleep and shower in so it gets the job done well.
Well Maintained|Recommended: YesThey keep the grounds well maintained and maintenance is fast. A lot of the gym equipment doesn't work, but the game room in cool and they have often movie nights and other fun stuff. I wish there was a hot tub or basketball hoop in the pool but other than that no complaints
Reveille Ranch is Great |Recommended: YesThe atmosphere is really great The office staff are excellent at answering any questions that I have. They say that they tow away vehicles, but I have never seen it happen. This becomes a pain sometimes because visitors take all of the resident spots around my building.
I love living here|Recommended: YesIts nice, simple and homey. I have not had any trouble while living here and plan to continue to live here during my undergrad.
Pretty nice place to live|Recommended: YesThe people here are really great and super nice. The rent isn't as bad as others and they are really good apartments. Using their roommate matching was also a really good idea because they matched me with someone I know love
The views and opinions expressed herein are solely those of the original authors and other contributors. These views do not reflect the views of Reveille Ranch, its owners, managers, agents, employees or content providers. No representation or warranty, express or implied, is made or given by Reveille Ranch, its owners, managers, agents, employees or content providers regarding safety, accuracy, completeness or suitability of the information or material expressed herein for any particular purpose