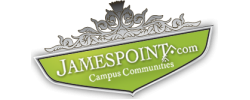 Reveille Ranch
Be sure and check out our specials! When looking for apartments near Texas A&M or apartments near Blinn College, there's only one choice for luxury student living: Reveille Ranch Apartments! When looking for a place to live, convenience and a good time are at the top of the list. We are located near shopping, restaurants, the Northgate area and more, all while being just minutes from campus. In terms of fun, we have a game room, resort-style pool, sand volleyball court, basketball court, community events, and more! With amenities ranging from our resort-style pool and sand volleyball court to free expanded cable with HBO and fast free internet, our fully furnished apartments offer the best Texas A&M off campus housing around. As a three time winner of "Best of the Brazos Valley", Reveille Ranch is the benchmark for student housing today. At Reveille Ranch, you will not only find a great apartment, but a community where you will find it easy to build memories and friendships that will last a lifetime.
Your Review
Submit a Review

Resident Reviews
Awesome property and GREAT location
|

Recommended: Yes
It is a good, affordable place to live in as a student.|Recommended: YesIt is affordable, maintenance is always readily available, and the staff is always willing to work with you if you have problems. The bus stop is great.
It's was my wonderful home for 3 years |Recommended: YesI really enjoyed my time here at Reveille Ranch that I stayed here for so long. The staff are very nice. I loved that the apartment was fully furnished and that there were so many lease options. The best part about the apartments are how close they are to campus and how nice the quality of living is here. The neighbors are all pleasant as well. Amenities are great - specifically the pool.
Good for the price|Recommended: YesFor an apartment on the lower end of 500 per month for rent, it provides a lot of acceptable amenities. Parking could be better provided for visitors though. The game room was recently renovated and hopefully they do the work out room next since those machines have a lot of wear. They have an in office printer for resident use but at one point, the printer was gone from the computer lab without any note Really, any apartment is going to have its downsides but considering how cheap this one is, any college student can live with it. If you do choose to live here, be sure to take as much advantage of the property's services as possible.
Very helpful and fun!|Recommended: YesI love it! They are always offering free stuff and as a broke college student, that's as good as it gets! Not only that, but they are also so nice and seem to really care about their people.
Good deal for the price|Recommended: YesIt's a very good college apartment complex. It's not TOO bad on weekends like one might expect. The maintenance gets done soon enough. Overall a 4 out of 5
Good accomodation, pleased to live here|Recommended: YesCalm, clean place, with good neighborhood. Convenient central office and amenities. Good gym and pool. So far
Very very good|Recommended: YesFrom a parents perspective it seems to me to be a safe, clean, and a pleasant place to live. I feel good about my daughter living at Reveille Ranch and she likes living here.
I love Reveille Ranch. The people are very friendly and are always willing to help. |Recommended: YesIt's awesome. You get free food all the time and the management is always doing their best to celebrate everything. I love that they give out free scantrons and breakfast during finals. And most go out of their way to help, which is great and all I can ask for in an apartment.
Great price for a great atmosphere.|Recommended: Yesrelaxing
Best place ever |Recommended: YesIs the best place. Its safe, not that far from campus, excellent staff, and its quiet.
I am excited about my daughter living at Reveille Ranch |Recommended: YesIt looks like a great place for my daughter and a safe place. Our move-in experience was without problem, the apartment was ready and we were very pleased when we saw it. I am excited about my daughter living at RR.
Good living establishment|Recommended: YesCalm. Very nice place. Just wish we were allowed pets!
Its a cozy place to live.|Recommended: Yesits like living in a larger, more personal dorm. I like that I have my own room and bathroom. I can ask to live with specific people and they do whatever they can to accommodate us.
Awesome|Recommended: YesThe place is beautiful, quiet and clean
The views and opinions expressed herein are solely those of the original authors and other contributors. These views do not reflect the views of Reveille Ranch, its owners, managers, agents, employees or content providers. No representation or warranty, express or implied, is made or given by Reveille Ranch, its owners, managers, agents, employees or content providers regarding safety, accuracy, completeness or suitability of the information or material expressed herein for any particular purpose