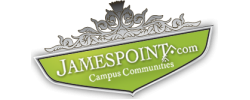 Reveille Ranch
Be sure and check out our specials! When looking for apartments near Texas A&M or apartments near Blinn College, there's only one choice for luxury student living: Reveille Ranch Apartments! When looking for a place to live, convenience and a good time are at the top of the list. We are located near shopping, restaurants, the Northgate area and more, all while being just minutes from campus. In terms of fun, we have a game room, resort-style pool, sand volleyball court, basketball court, community events, and more! With amenities ranging from our resort-style pool and sand volleyball court to free expanded cable with HBO and fast free internet, our fully furnished apartments offer the best Texas A&M off campus housing around. As a three time winner of "Best of the Brazos Valley", Reveille Ranch is the benchmark for student housing today. At Reveille Ranch, you will not only find a great apartment, but a community where you will find it easy to build memories and friendships that will last a lifetime.
Your Review
Submit a Review

Resident Reviews
The staff at Reveille Ranch are very helpful and timely.
|

Recommended: Yes
I loved living here.|Recommended: YesI did like it alot. Mantenance is quick. There isn't parties going on every night. And the pool is so relaxing.
A great place to live due to the freedom you have|Recommended: YesI love being able to have my own room and my own bathroom and the freedom to do what I like. I painted my room and love that I was able to. I wish the vistor parking spots were more clearly marked. The paint has faded and it is difficult to find spots for my friends to park in. (plus I know that some residents park in those spots).
A spacious living environment |Recommended: YesIts a nice place to live. Very good amenities.
Great place to live while going to Texas A & M. I have been a resident for 3 years. They have been good to me. |Recommended: YesLocation is great. Management is very good and respond quickly to maintenance issues. There are understanding and fair. I have never considered moving. Not for a second. In fact I recommended it to two of my friends and both moved in to Revellie Ranch!.
It's great.|Recommended: YesIt's been my favorite place to live. The price is right, the location is awesome, and the apartment is great.
Great|Recommended: Yesits a great place the only thing that would make it perfect is if they would allow pets.
Revellie Ranch is an appartment complex that cares about its residence their family. |Recommended: YesRevellie Ranch has been good to me. My dad who is now 49 had his first heart attack at age 39 and now is 49,. He has now has survived 3 heart attacks, open heart surgery and has 10 stents in his heart. He gives it everything he has go to keep working just to get me through college. Sometimes it is hard and Revellie Ranch has always been understanding and has been here for me and my Dad. He has always wanted to see me graduate college and Revellie Ranch has helped made his dream come closer and closer. I would recommend Revellie Ranch to any student. It is a safe and is close to everything in Bryan or College Station. Again many thanks to Revellie Ranch for all you have done for me.
Clean, friendly, close to campus|Recommended: Yesit's a nice place with great amenities
I think yall are very suffecient and I love living here.|Recommended: YesI would say it is a great place to live! The prices are very reasonable compared to other partments and maintence its crazy fast when a problem is introduced.
Very clean, peaceful and the location is conveniently close to everything|Recommended: YesIts good! It is close to school, the rent price is fair and they offer a lot of opportunities to meet your neighbors! There is never any problems going on outside so its very safe & peaceful!
Decent apartment, air conditioner needs improvement|Recommended: YesThe room is of a decent size for one person. I just have issues with the cooling unit and the water but that's easily manageable.
I like it|Recommended: YesIt's a really great place to live. The management is good and the rooms are big. The kitchen has great counter space. The only negative things is my TV is old so it doesn't have HDMI hookup and I can't get a dog :(
Comfortable most of the time|Recommended: Yesgood lighting; reasonable price; good service sound proof not so good but acceptable
Reveille ranch is a nice residence where it s cool to live|Recommended: Yes- individual spaces (bedroom + bathroom) - pool - near northgate - computer lab - nice apartment
The views and opinions expressed herein are solely those of the original authors and other contributors. These views do not reflect the views of Reveille Ranch, its owners, managers, agents, employees or content providers. No representation or warranty, express or implied, is made or given by Reveille Ranch, its owners, managers, agents, employees or content providers regarding safety, accuracy, completeness or suitability of the information or material expressed herein for any particular purpose