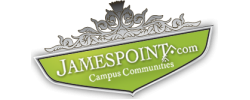 The Trails At Wolf Pen Creek
BE SURE & CHECK OUT OUR SPECIALS!

The Trails at Wolf Pen Creek is centrally located in the heart of Aggieland, just minutes from Texas A&M and Blinn College. These College Station apartments for rent are in the prestigious Wolf Pen Creek District just around the corner from Post Oak Mall as well as numerous restaurants and entertainment venues. And we are not by the train! We have everything all the great apartments near Texas A&M offer, except the price. Our apartments come either fully furnished or unfurnished and are equipped with FREE High Speed Internet and Cable TV including HBO. Units come with all major appliances including full size washers & dryers and microwaves. Our amenities are almost endless and include a fully-equipped fitness center, two resort-style pools, lighted tennis and basketball courts, a sand volleyball court, a computer lab, and game room with billiards just to name a few. We also offer the most flexible leasing options in town. Let The Trails take you home.
Your Review
Submit a Review

Resident Reviews
Very good apartments for a good price
|

Recommended: Yes
Great Place |Recommended: YesGreat place to live in College Station. The complex is large and has great amenities. The staff is always very friendly and helpful
Its decent|Recommended: Yesyou get what you pay for
Great location and has everything you need to live comfortably. |Recommended: YesThis place was my first apartment to live in and it was a wonderful way to set the bar for future places I take residence in. They always took care of any issues in a timely fashion and they always explained anything I didn't understand regarding my lease with them. The staff was always really nice, and the use of the clubhouse and the complimentary drinks and snacks were always nice when I dropped by the office. They never lost any mail I needed. The equipment in the gym is pretty worn, but not bad quality. The pool for the most part was always kept clean. If any residents were being rowdy, the office was always quick to send out general emails about reprimanding anyone who was littering or causing trouble. They do a lot of small events for the residents to get them to meet one another or just to treat the residents which is always an awesome perk that made me feel appreciated by them. The fact that it is on a bus route was very handy for school. The route it is on is also great because it goes by a grocery store and a plaza with a gym, tutoring service and a couple churches. Then, there is the park right next door and the mall across the park. It is definitely in a great location. I really do feel that my rent was worth every penny.
Good|Recommended: YesRecommend here
I feel at home.|Recommended: YesThe trails at wolf pen creek community makes me feel like I belong. I feel cared about and consider this place my home.
Great place to live at a good price|Recommended: YesVery good place to live in.
Good place for a college student to live.|Recommended: YesIf you are in college and aren't really concerned about luxury and amenities, then this is the place to be. Though these apartments are not the cream of the crop, they are fairly nice and affordable too. I have lived here for a year, and customer service has been excellent. Maintenance comes as soon as possible if we call, and the people working in the office are friendly and helpful. Besides a few maintenance issues that were fixed within a few days of reporting them , the only other problem I have had is a few loud upstairs neighbors I live on the ground floor . However, this is an individual problem and doesn't reflect the apartment complex as a whole. Plus the staff makes a habit of having monthly hangouts, activities, and free food
Very friendly staff affordable price|Recommended: YesI've lived here for 3 years and have no had any issues. The Trails staff is very friendly and always willing to help.
Good|Recommended: YesIt is a great place to live in.
A clean and friendly environment perfect for student living |Recommended: YesThe complex has a lot of events to help you get to know your neighbors, keeping things fun. My apartment is in pretty good shape, and has everything I need to live comfortably. Parking can be pretty difficult if you work in the evenings, and I would recommend living on the third floor because you can hear everything your upstairs neighbor is doing Other than that, it is a very pleasant place to live.
I enjoy living here. Staff are friendly and welcoming.|Recommended: YesVery convenient and not pricy. The only thing would be that the fitness center needs to be updated because the workout tools are very old and limited. I love getting free coffee, cookies and water when the office is open.
Great student apartments.|Recommended: YesThe rates are affordable, the living room is spacious compared to most apartments, and the setup is easy to live in. The location is great and there is a bus stop at the apartment with only a 15 minute ride to campus. The staff are always friendly and eager to help. Other than a few maintenance problems that have been fixed, the apartments are nice and I really enjoy living there
I GIVE IT 10 STARS|Recommended: YesI have lived in multiple apts. but none as wonderful as The Trails. Friendly staff. Cheap price. A million amenities. Maintenance is fab. And as far as noise, you'll typically hear anyone if you live under someone... it's an apartment. There is noise in every apartment, however these are not as bad as ANY unit I've ever lived in, I don't usually even notice any noise. I recommend 100 .
It's wonderful.|Recommended: YesIt's a good place to live. The neighbors are nice, and it's very clean. Everyone is also really friendly when you need help. However, it is a little too pricey, and a lot of the time you can hear the neighbors walking around or making noises.
The views and opinions expressed herein are solely those of the original authors and other contributors. These views do not reflect the views of The Trails At Wolf Pen Creek, its owners, managers, agents, employees or content providers. No representation or warranty, express or implied, is made or given by The Trails At Wolf Pen Creek, its owners, managers, agents, employees or content providers regarding safety, accuracy, completeness or suitability of the information or material expressed herein for any particular purpose