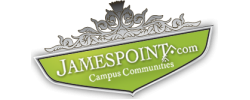 Aspen Heights
The Best of Both Worlds At Aspen Heights, residents will experience the best of both worlds: the luxury and amenities of an upscale apartment community with the privacy and space of a single family home. Aspen Heights is an upscale neighborhood of homes designed with the help of focus groups made up of over 1000 college students. Many of the unique amenities you will find at Aspen Heights were derived from these focus groups and reflect the desires of today's college student.
Your Review
Submit a Review

Resident Reviews
This is a review
|

Recommended: Yes
Good house |Recommended: YesHuge kitchen, living room and garage.
House 34|Recommended: YesMy time at aspen heights was well spent. The maintinece was polite and kept the grounds clean.
House 12|Recommended: YesLoved living here
Hi|Recommended: YesGreat house, nice kitchen. It was pretty.
Review|Recommended: YesOverall good experience. Nice house, great large kitchen.
ASPEN|Recommended: Yesyes. The house and services were great.
Honey Badger|Recommended: YesI enjoyed my time at Aspen. My room was cavernous, and was amazing. My roommates were a bit rowdy but I guess we'll keep them. I wish it was a bit closer to campus and slightly cheaper but it lived up to expectations. Can I get an Amen
2014 2015 North Aspen|Recommended: YesThey did a great job and are good with maintenance. Mail is great and having a pool is really fun
Aspen|Recommended: YesLoved maintenance and there is literally everything here so you have a work out center and a pool.
Move In|Recommended: YesThe staff has been friendly and accomadating. The grounds are clean and upkept well.
Survey|Recommended: YesStaff was very helpful
LIttle Aspen Review|Recommended: YesI really enjoyed my time while at Aspen Heights. The management was quick to respond to questions and maintenance always came in a timely manner. I would recommend Aspen to anyone
Review|Recommended: YesAspen has been great Thanks so much for everything.
Review|Recommended: Yesawesome place to live. Staff is super helpful and really nice.
The views and opinions expressed herein are solely those of the original authors and other contributors. These views do not reflect the views of Aspen Heights, its owners, managers, agents, employees or content providers. No representation or warranty, express or implied, is made or given by Aspen Heights, its owners, managers, agents, employees or content providers regarding safety, accuracy, completeness or suitability of the information or material expressed herein for any particular purpose